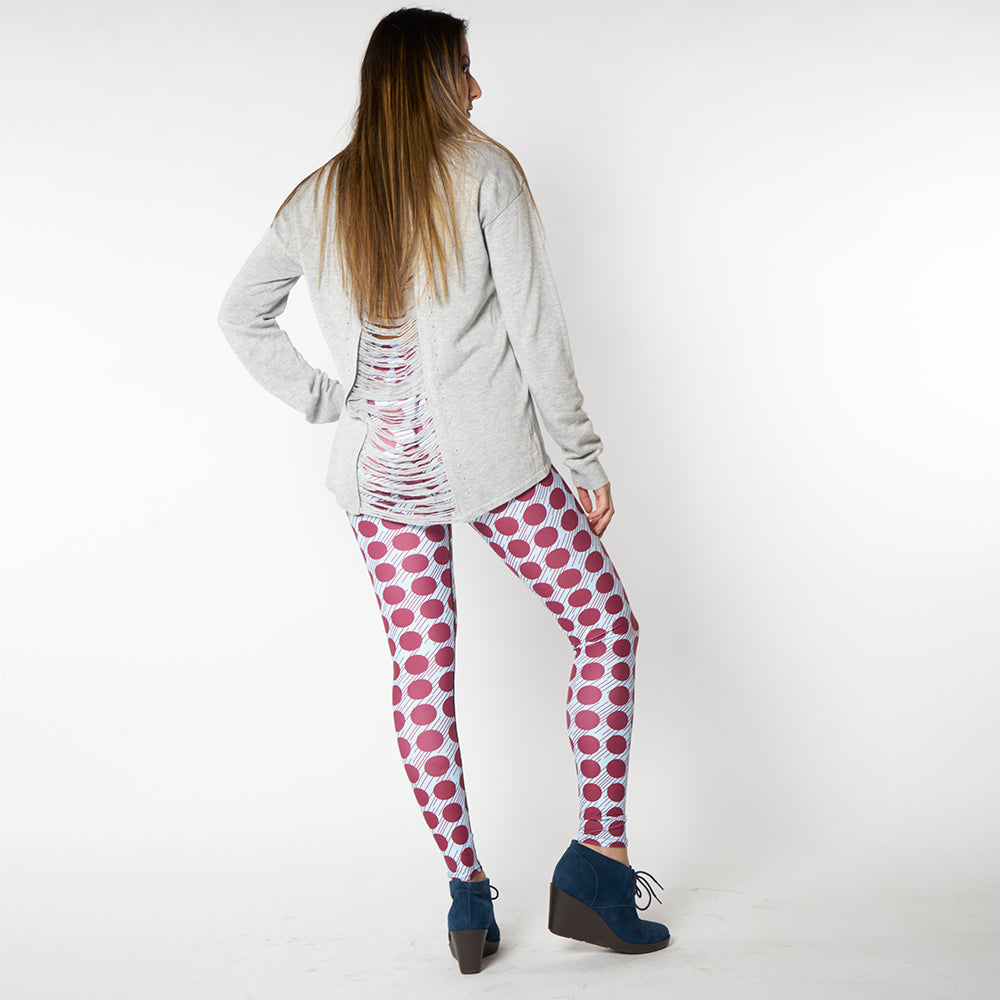 DEKKO Art Studio
Wearable Art Leggings : Let Them Eat Cake
DEKKO's Let Them Eat Cake Wearable Art Leggings are a statement piece that says, do not worry me with your silly problems, do you know who I am? You may notice something familiar in the background colors and patterns. (Hint: it's the same print used in the Princess Bubblegum Wearable Art Leggings.) This fun and funky all-over structured polka dot print rocks a Queen of Hearts feel, with a splash of Marie Antoinette. Either way, you'll be feeling like royalty in no time, step aside peasants. 
 Feeling the Let Them Eat Cake print? We think you'll love the Checkmate Wearable Art Leggings in Muted Plum!
Model is 5'6"wearing a size Small.


• High waistband available (see size guide)
• Machine washable without fading
• Material stretches and then bounces back
• Inner back pocket in high waist cut
• Precision-cut and hand-sewn in California
• Digitally created by by DEKKO