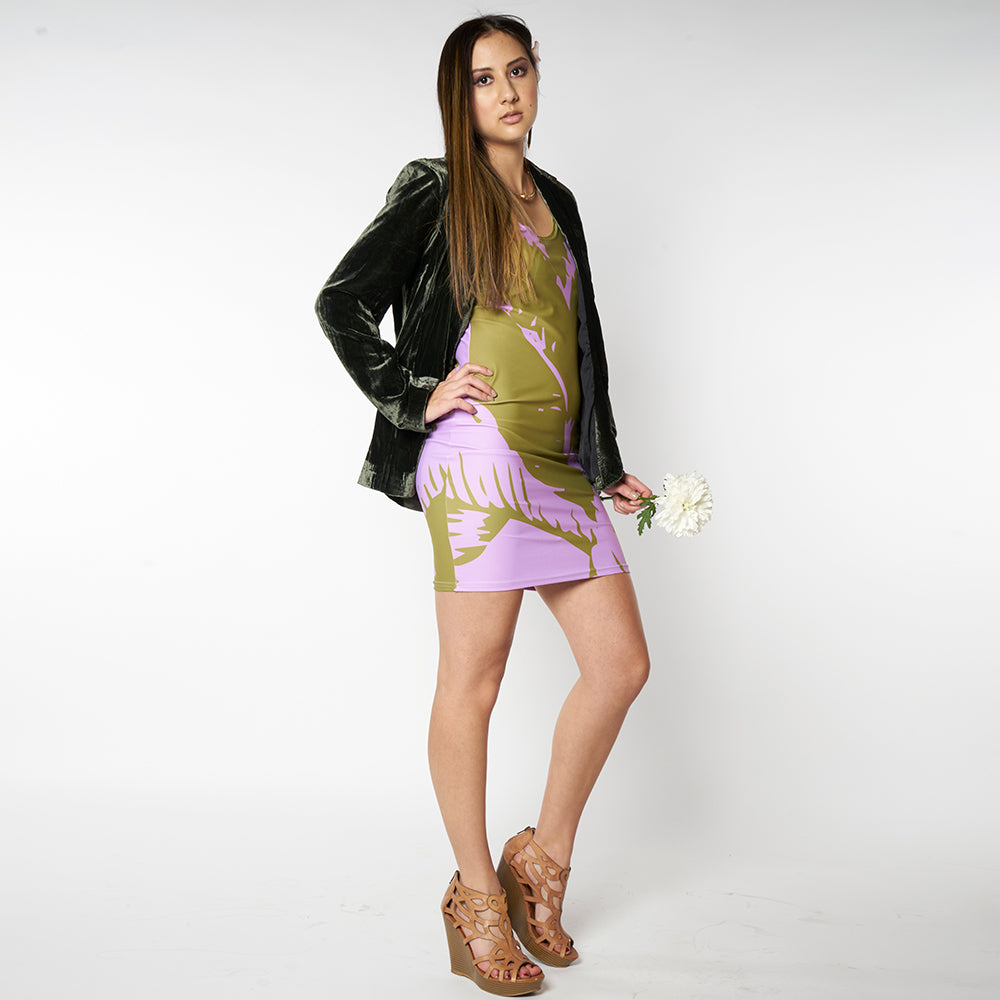 DEKKO Art Studio
Wearable Art Dress : Travelin' Circus
DEKKO's Wearable Art Traveling Circus Dress is the perfect standing ovation to the Sweet Talker series, completing the collection with a pop of electric lavender. The barely-there olive tones steal their gaze, while the vibrant background makes it linger. Look a bit longer and you'll see the hazy palm print patterned across the fabric. Let the cool summer breeze drift you into a new mindset. You are, of course, the sweetest of talkers.
Model is 5'6" wearing a small.
Want more of this summer-themed series? Check out Hot-to-Trot, My Private Jet, Sweet Talker, and Havana Wearable Art Leggings!
Machine washable, won't fade
Light iron, do not dry clean
Had drawn / digitally enhanced by DEKKO
Printed, precision cut, and hand-sewn in California