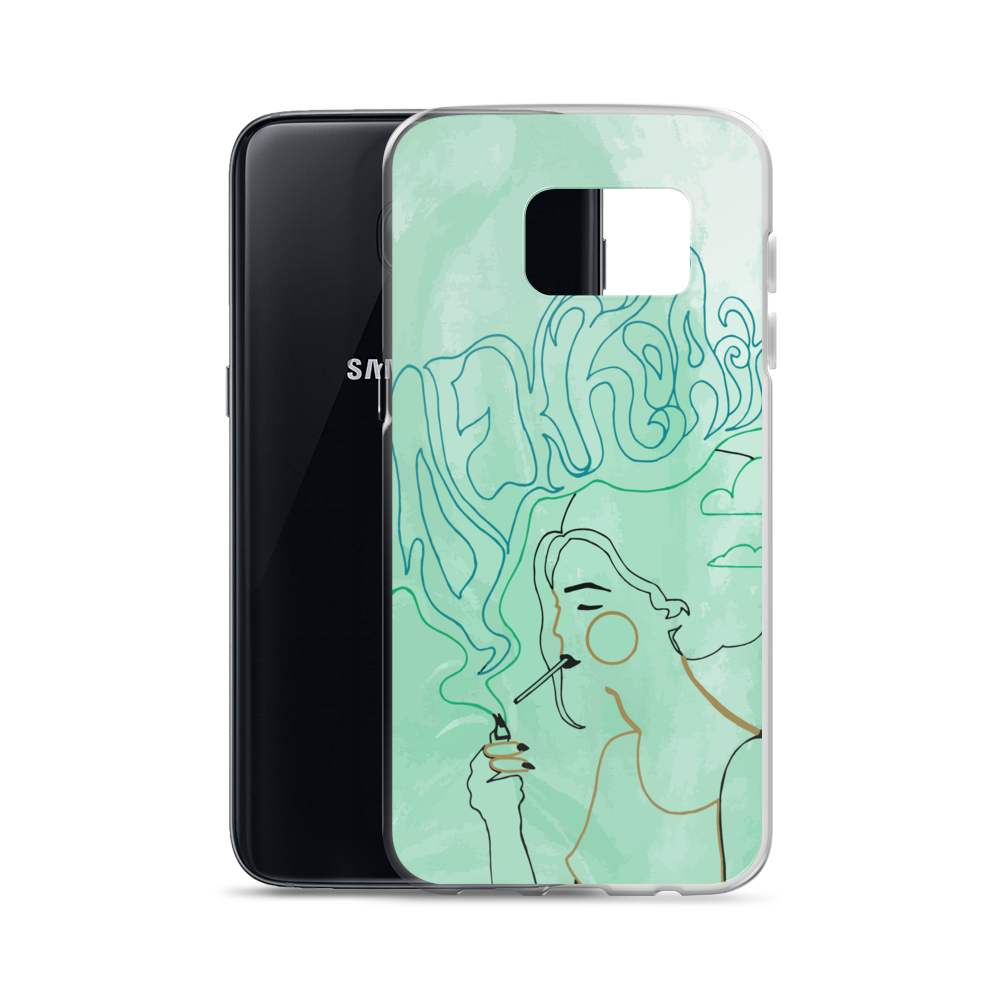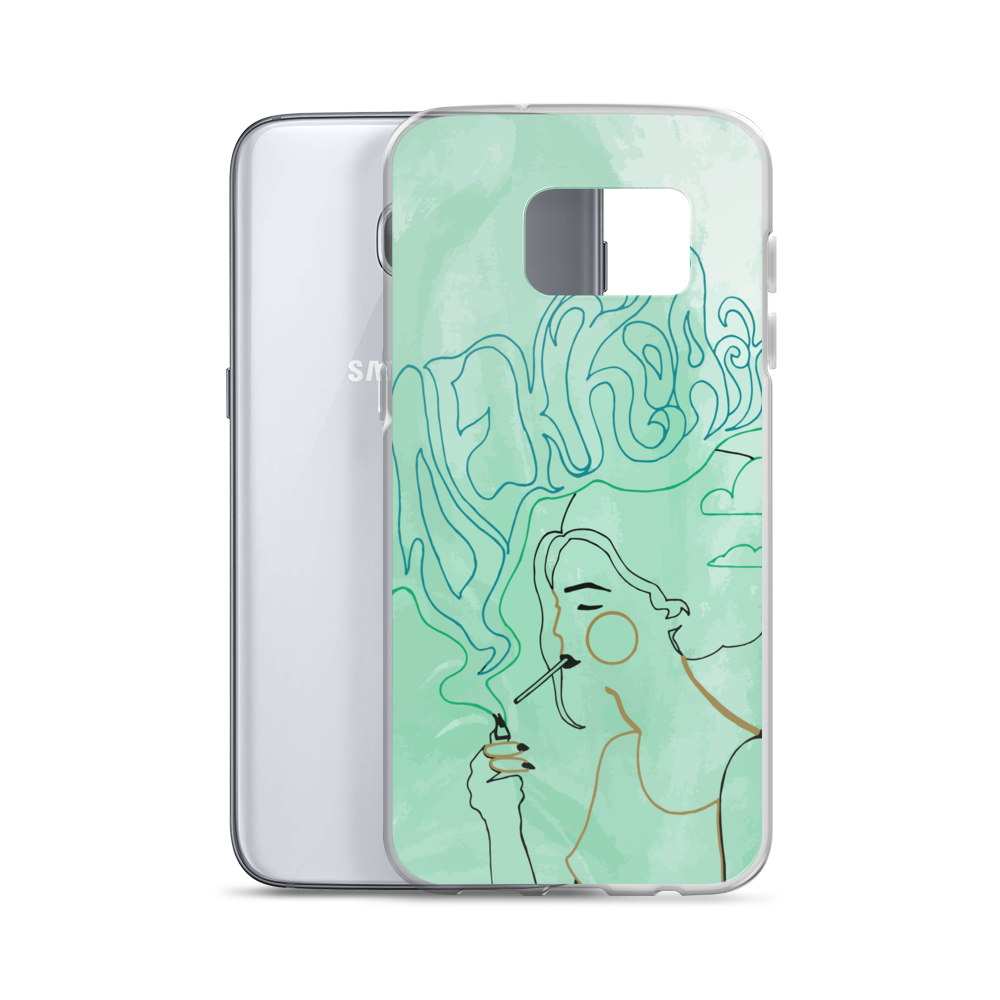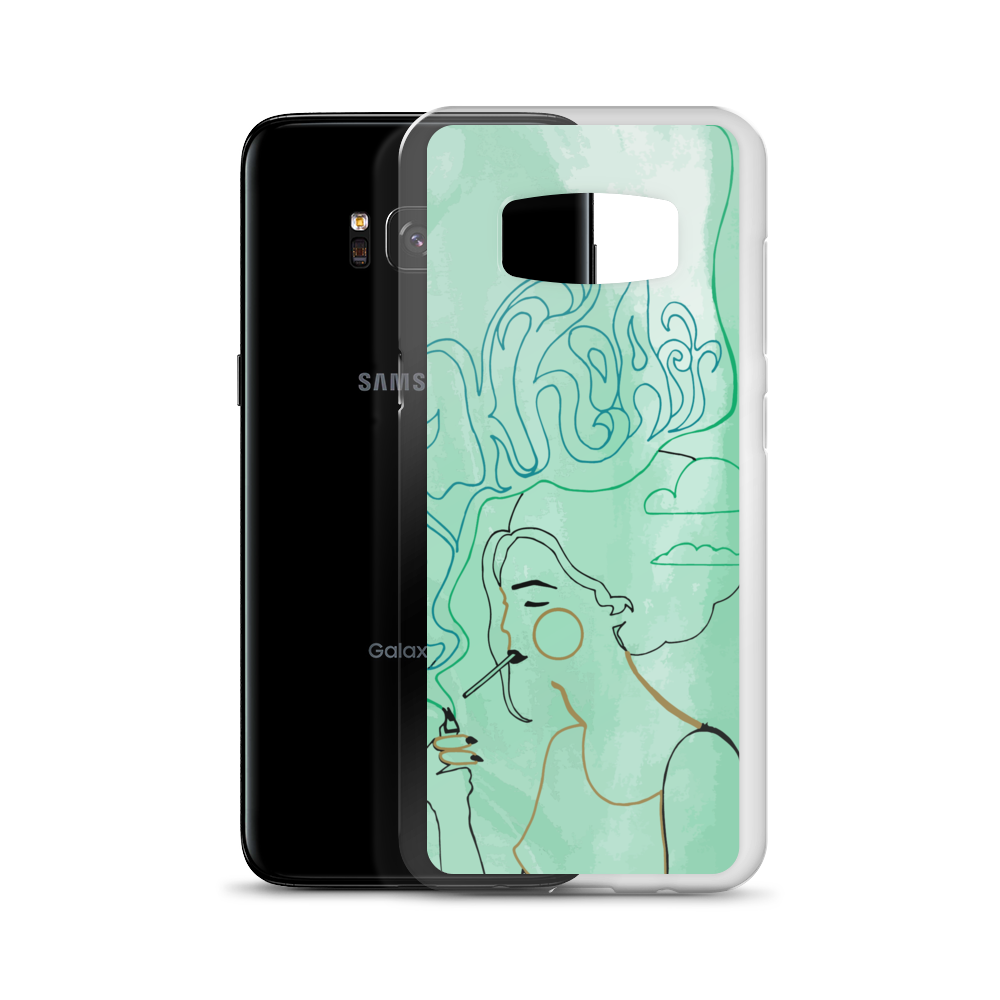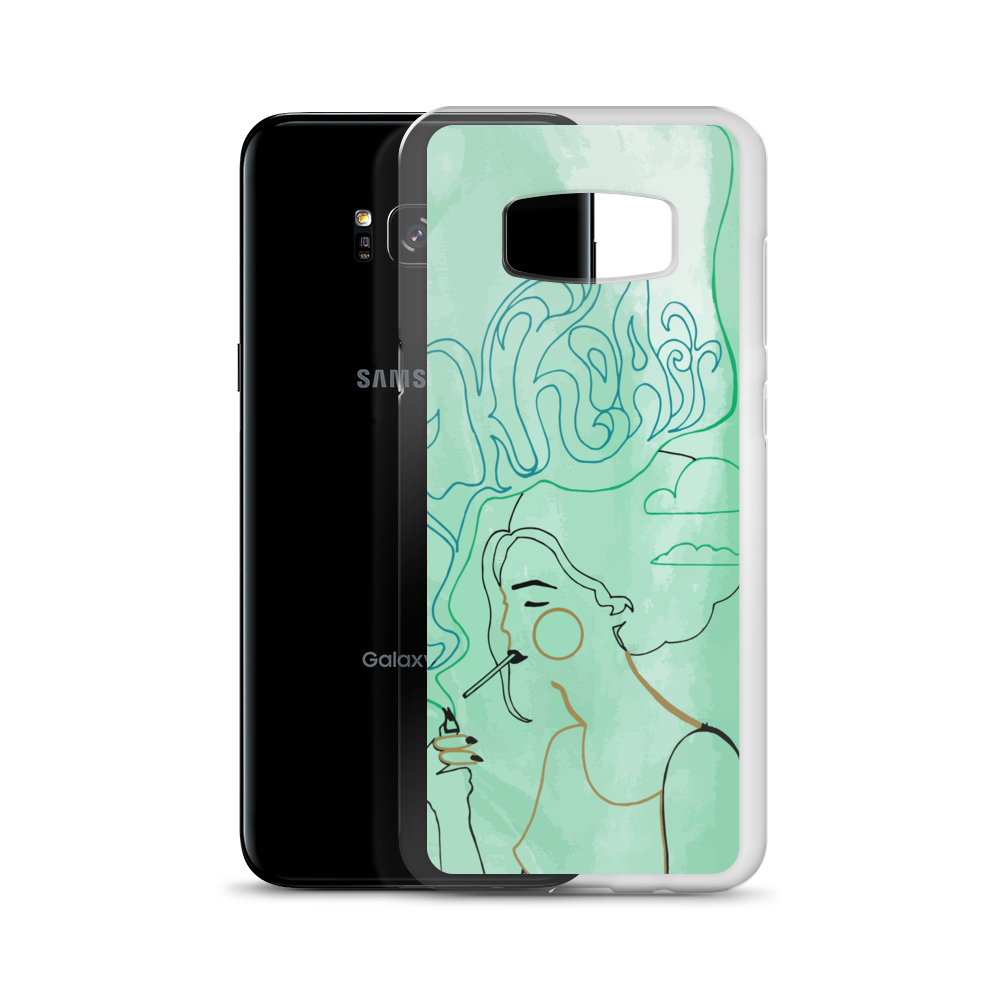 DEKKO Art Studio
Samsung Case : DEKKO ART
DEKKO Art is an interpretive print, composed of simple lines and shapes that make up a figure. The bold figure sports a retro beehive hairstyle and reserved attitude. The smoke from the lighter spelling out the words DEKKO Art, much like how we always endeavor to see the art in the ordinary. Available in various case sizes. Also available for iPhone.
Want more of DEKKO ART? Check out the DEKKO ART top.
This sleek Samsung case protects your phone from scratches, dust, oil, and dirt. It has a solid back and flexible sides that make it easy to take on and off, with precisely aligned cuts and holes. 
• Hybrid Thermoplastic Polyurethane (TPU) and Polycarbonate (PC) material
• Solid polycarbonate back
• Flexible polyurethane sides
• .5 mm raised bezel
• See-through sides