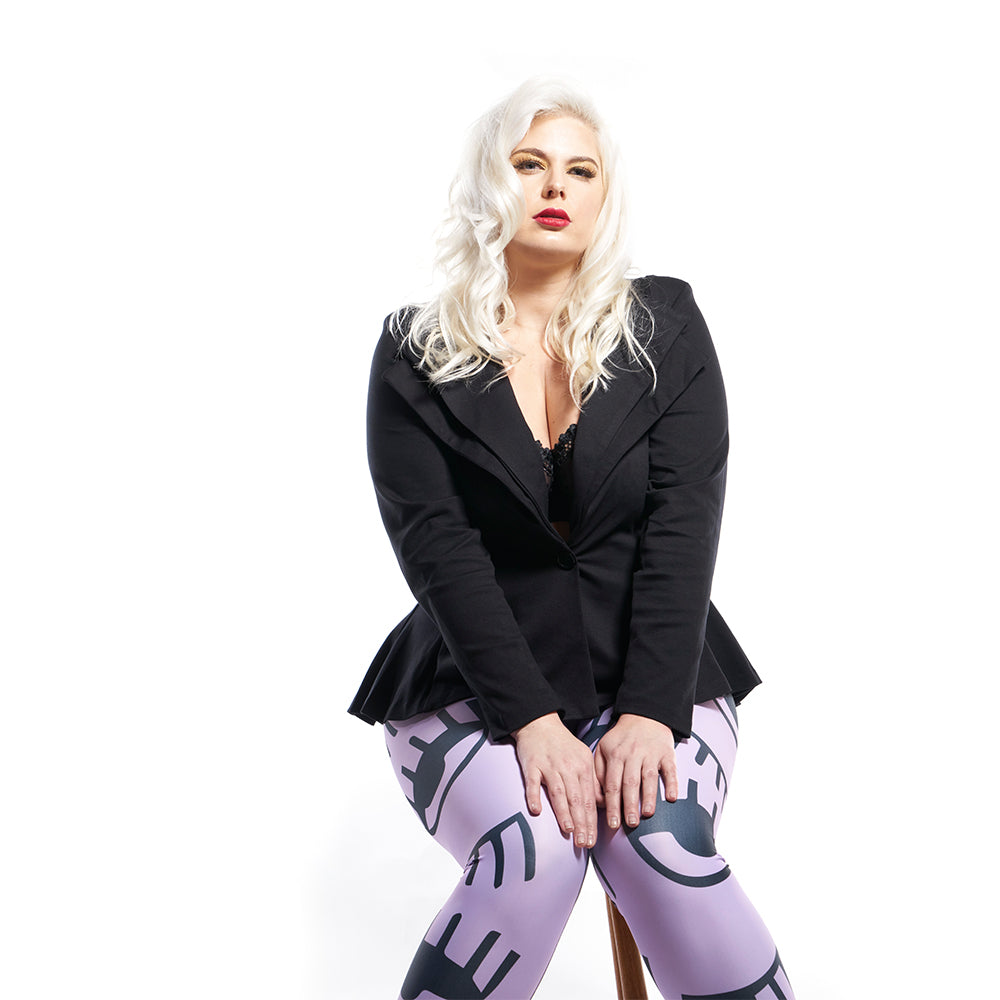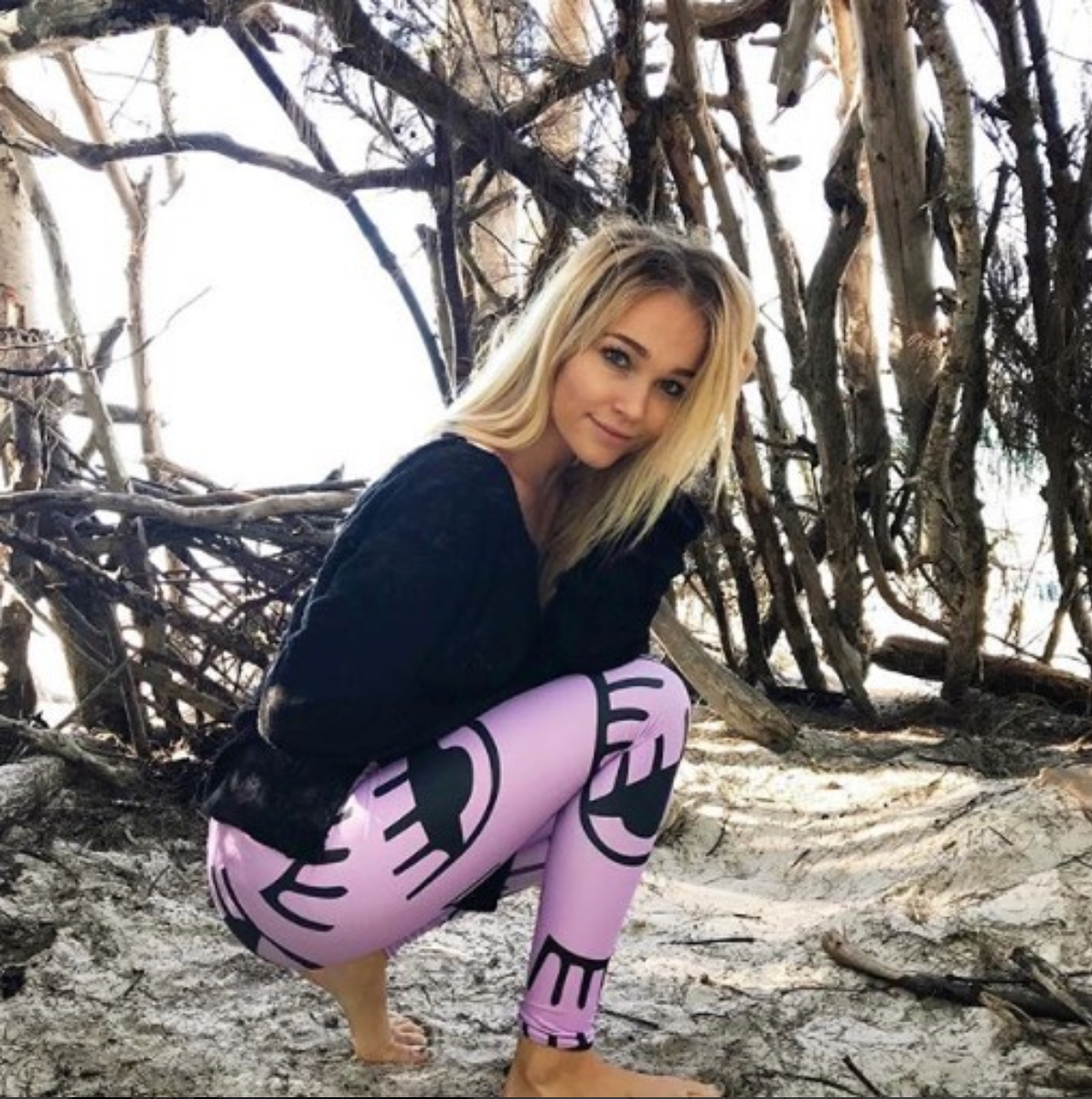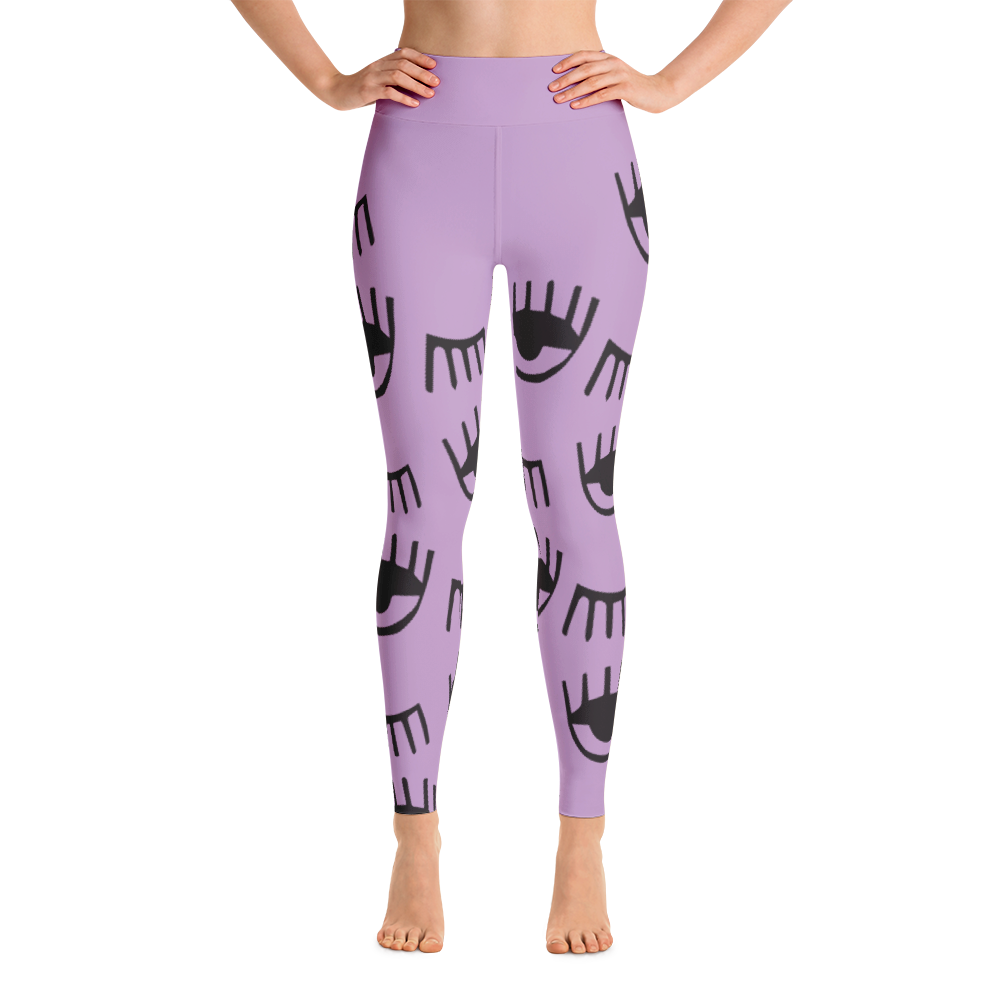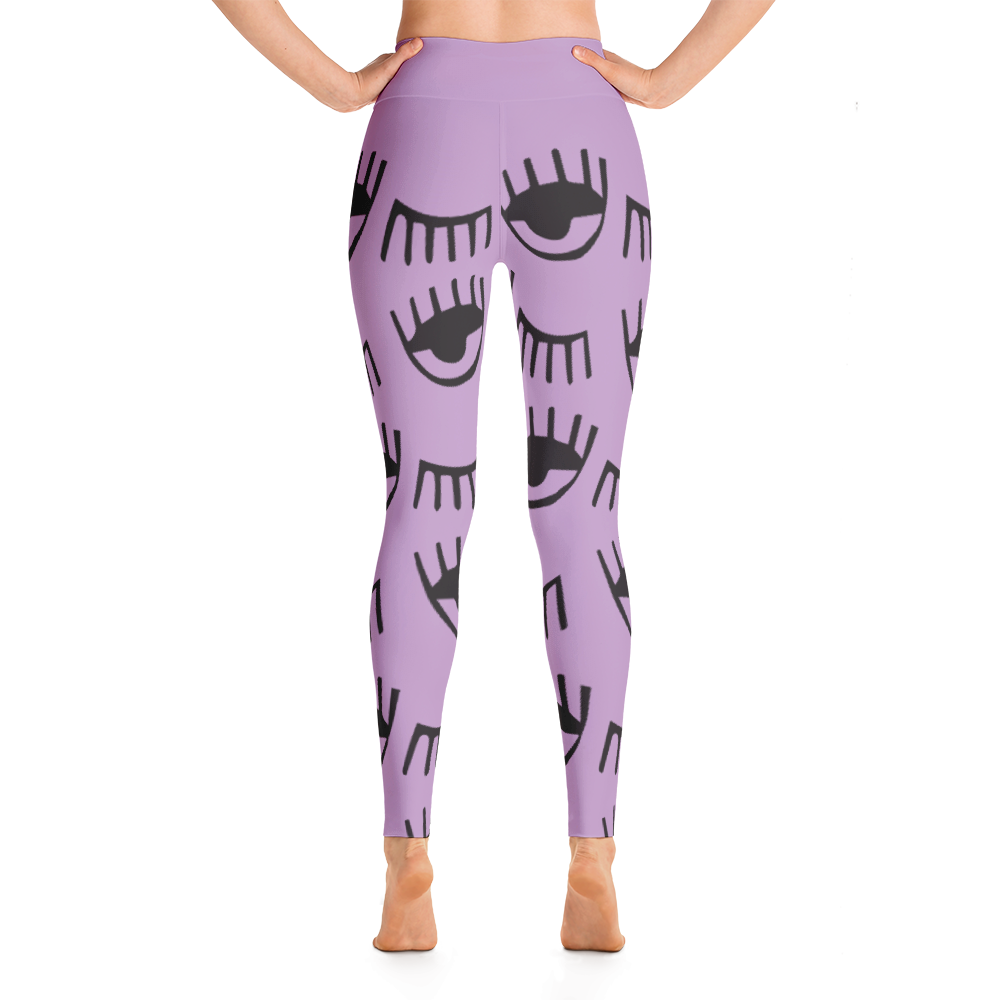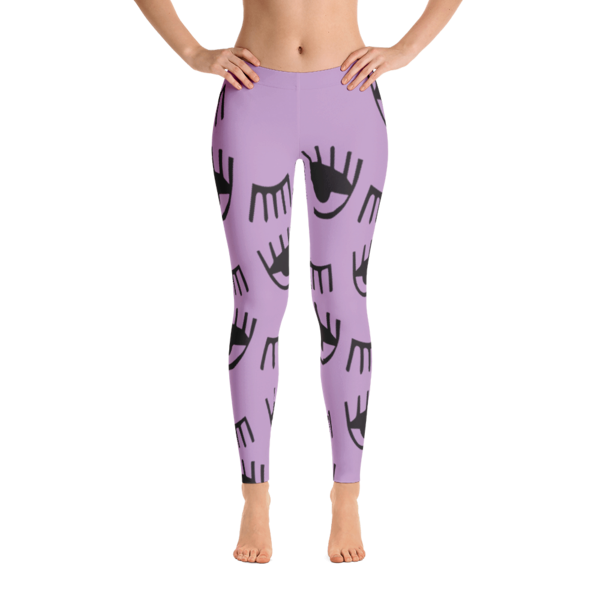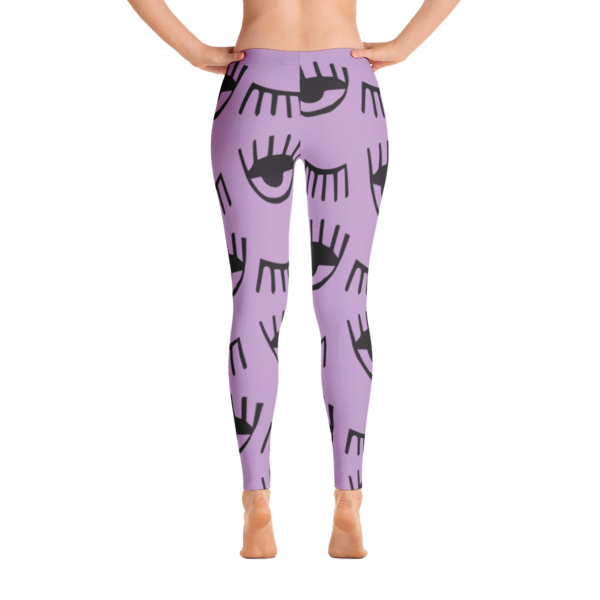 DEKKO Art Studio
Wearable Art Leggings : Wink
DEKKO's Wink Wearable Art Leggings are inspired by the groovy Les Jambes print. Made for moving, these tights should be worn when you're having a good time. The basic winking eyes are easy to read and always a conversation starter, while the lavender hue increases imagination. Give 'em a wink, you won't regret it.
Down for DEKKO's Wink Wearable Art Leggings? Check out our Wink Tote for even more eye-love.
Model is 5'10" wearing a large 
• High and Low waistbands available (see size guides)

• Machine washable without fading
• Material stretches and then bounces back
• Inner back pocket in high waist cut, perfect for key / I.D.
• Printed, precision-cut and hand-sewn in California
• Hand-illustrated by DEKKO